Utah Dive Sites: Flaming Gorge

DON'T FORGET YOUR DIVE FLAG---It is a law AND a safety concern!
This lake is considered an altitude dive --- which requires an Altitude Table used in conjunction with your dive tables.

(971.6K) &nbsp&nbsp&nbsp&nbsp&nbsp

(981.1K)

(955.7K)
Flaming Gorge
Flaming Gorge is a nice place to dive. It is a large, pretty reservoir. My diving was by the dam near Dutch John. We camped in the Mustang Ridge campground and dove off a small island near there.
The visibility was 30 feet and there were many interesting rocks and tree stumps under the water. Surface temperature was 68 degrees at the end of the summer. The thermocline was about 30 feet. The temperature dropped quickly at this depth. Nice to camp, dive, and boat. Dutch John is about a 4 hour drive from Salt Lake City, Utah.

(879K) &nbsp&nbsp&nbsp&nbsp&nbsp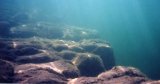 (609.7K)

(811K) &nbsp&nbsp&nbsp&nbsp&nbsp

(956.3K)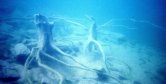 (729.4K)
(The last photo has two movie stars in it. They were in the movie "The Lord of the Rings, The Two Towers."

[ Certifications | Credit Card Payment | Scuba Diving Information | Fun Diving Stuff | Photographs | Diving Links | Mermaid Images | Contact Information | Mermaid Scuba Merchandise | Blue Lizard Australian Sunscreen | Beaver-43 Sunblock | Bonica U/W Cameras ]

lynn@mermaidscuba.com