Learn to Scuba Dive!
If you live in the Salt Lake City or Ogden, Utah areas let's get together and go diving. You may wonder, Utah? Diving? Yes, there are places to dive in Utah-------Lakes! Some lakes aren't that bad. (The ocean is still better.)
SMALL CLASSES
CERTIFIED INSTRUCTOR
INDIVIDUAL ATTENTION
SEE THE UNDERWATER WORLD
YOU HAVE ALWAYS WANTED TO!
CLASSES OFFERED
Open Water
Advanced
Specialty
All levels
Extras not offered by other instructors:
Not only will I be your instructor, I will be your dive buddy. Invite past students to dive locally to keep skills current.
(Some instructors would want to charge a refresher class fee.)
Mermaid Scuba T-shirt included with certification!
A student e-mailed this thank you shortly after her open water certification. She had just returned from a trip to Hawaii:
" --- thanks for all your instruction. Frank and Patrice said I did very well. They had never known anyone with my little experience to stay down so long and get so deep."
Another student says: "The dives were awesome! Dove twice in Cozumel, twice in Grand Cayman and once in Virgin Islands. Cozumel was my favorite. Saw a shark, baby eel, sting ray, jelly fish and a sea turtle. The shark didn't even phase me. Can't wait to do it again.
Thanks so much for your help!"
Many other students have given me thanks for their diving training. Take a look at the Student's Endorsement's and Thank You's page for more comments from my students.
Open Water Class
$350 1 person (private lesson)
$275 each 2-3 persons
$250 each 4+ persons
FAQ: &nbsp&nbsp Frequently asked questions about certification
more: e-mail or call (801)364-7309
Medical History Form must be filled out by all students.
Credit Card Payment





No hidden costs. Includes all scuba gear for pool and open water dives. Snorkeling gear (mask, snorkel, fins, and booties) are considered personal gear and must be purchased before the class.
Time needed: about one month, one night a week, plus two days for the open water dives.
Not Sure? Try a Scuba Experience!
$15 for an hour in the pool
Great for scout and youth activities
Going on a trip? Don't miss half the sites! Go diving!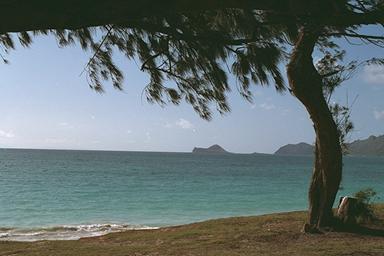 Photo Lynn Marchant
Students of mine have commented that their favorite activity on their cruise or vacation has been the scuba diving! Don't miss out! Learn to dive!

[ Certifications | Credit Card Payment | Scuba Diving Information | Fun Diving Stuff | Photographs | Diving Links | Mermaid Images | Contact Information | Mermaid Scuba Merchandise | Blue Lizard Australian Sunscreen | Beaver-43 Sunblock | Bonica U/W Cameras ]

lynn@mermaidscuba.com